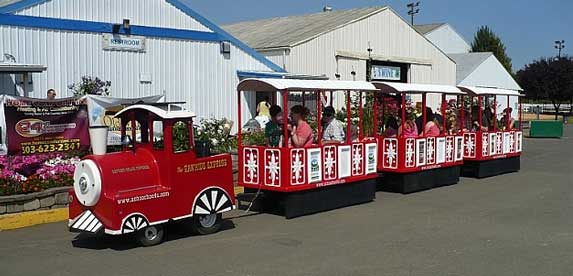 Polk county or central Florida offers kids a lot to do and it is an absolute paradise filled with loads of fun things for children of all ages. From educational experiences, to spooky encounters, to the great LEGOLAND, kids love this paradise. Look at some of the best things to do with kids for kids.
The LEGOLAND Florida Resort is known all around the world, yet located inside Polk County, which is truly awesome. It is highly suitable for smaller kids from ages two years and older and a huge 150 acres of gorgeously themed activities and attractions. A great benefit is the fact that it also has its own hotel, making it excellent for families with the addition to accommodation and the park also a water park, attractions and children's rides. Staying at LEGOLAND Resort or even spending a day or more as visitor, they offer different lands, for example Pirates Cove, Imagination Zone, Xtreme, Land of Adventure, Castel Hill, Miniland USA, Fun Town, The Beginning and many more.
In Lake Wales children have the notorious Spook Hill and here you will find visitors coming from all around the world and not only locals. It is spooky and amazing to experience a different world where cars roll backwards when it should not, rolling in opposite directions than it should etc.
Then you also have the Bok Tower Gardens which is also a massive 130 acres of gardens and rolling hills. A paradise waiting for children to play, jump, run and explore wildlife, squirrels, birds, butterflies and more. As an added bonus will you find that unlike other restaurants the eatery at Bok Tower Garden is truly kid friendly.
The Mulberry Phosphate museum is anoter place where kids were in mind all the time during the construction and design. Even though historic it was made in such a since that kids will want to learn more about phosphate rock and historic train boxcars. The Sunflower Preschool Playground inside Barnett Family Park is anoter great destination for kids where you can relax while kids play on sculptures, splash pads, giant climbing webs and a gorgeous picnic area.